As part of our new "Entrepreneur Insights" series, Shadow Foundr will be speaking to a selection of interesting entrepreneurs to find out more about their business and personal development.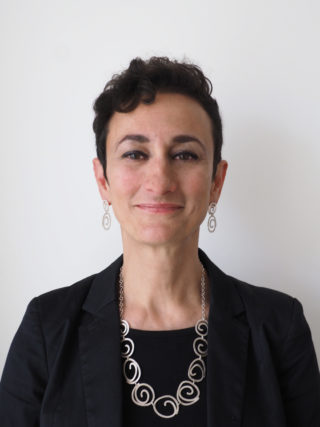 About Isabel Boira-Segarra:
Isabel is an experienced entrepreneur with a background in mechanical engineering and a PhD in Energy Policy. She has developed an expertise in Clean Energy Infrastructure (CEI) technologies on both commercial and technical aspects, consulting businesses, governments and individuals on the topic of renewable project management, renewable strategy and climate change issues. She has so far been involved in over 3GW of energy related transactions from greenfield to operational.
Isabel took over top management roles in the renewables and wider energy spectrum for Mott MacDonald, WSP, ECH Harris and Infrastructure Group.
Isabel is now a founding CEO of Future Earth Energy, an innovative clean energy infrastructure platform which delivers distributed energy solutions through Energy-as-a-Service to commercial and industrial end-users.

The interview:
Isabel is a successful entrepreneur in a largely male-dominated sector. Despite being extremely busy, she found the time to talk to us and share some of her thoughts and insights. We hope you enjoy reading it as much as we enjoyed speaking to Isabel.
We first asked Isabel about how she got involved with Future Earth Energy and it obviously didn't happen overnight:
"When I was Head of Renewables at EC Harris, two of the other co-founders were working in corporate finance. We were overseeing a lot of projects and realised that instead of doing this work for other people, as a team we could be doing it for ourselves. However, it took us almost three years before we were able to get the company off the ground. We met the other founders subsequently when working on African projects, so we all knew each other, and have all worked together previously. Of course, we'd all been working in the same space so this meant we knew the sector really well."
Isabel explained how her business plan of "advisor transitioning to developer" helped get her company up and running:
"The reality is that being a start-up is difficult. In our case, we are developing >£100m renewable power projects and the up-front part of that is very risky and requires significant investment", she informed us. "But against the original business plan, things are looking really good".
Then we steered the interview towards achieving success – something which all entrepreneurs are focused on:
"Our knowledge of the sector, our varying mix of skills and our hands-on approach to work ensures that everything can be properly handled internally, which is key".
While it is easy to talk about success it doesn't mean there haven't been some challenges along the way:
"There are certain things you have control over and others that you don't", Isabel explained in relation to certain hiccups the company has encountered. "The team is fantastic at handling internal issues, but there are issues that are out of our hands, such as changes in the wider regulatory environment. In those situations, you need to adapt fast to succeed".
"It's imperative to work with people who you know well and trust, in order to support each other in the hard times", she noted.
Another key learning is the importance of having different strategies: "Plan A and Plan B is not enough, you need Plan A, B, C, D and E".
Isabel stressed that "you must be continuous in your approach to strategic thinking, constantly thinking on your feet and preparing". Furthermore: "You need to have nerves of steel and be imaginative about how you deal with problems".
The final topic of the interview was about investment. In reference to Shadow Foundr, Isabel touched on the challenge of raising funds as an early-stage business:
"As we do not have any tangible assets yet, in order to get people to invest money into the business it is important for investors to have confidence not only in the business plan, but in our team and our potential".
Isabel describes Shadow Foundr as being instrumental in the growth of Future Earth Energy Ltd. The first round of SEIS funding raised via the platform gave them the wings they needed to fly; the ongoing EIS funding support was crucial in helping the company to soar.
Further information about how SEIS and EIS work can be found here: SEIS & EIS – Mitigating Your Risk
Isabel explained that a key component of their journey was how the Shadow Foundr team really believed in what Future Earth Energy Ltd were trying to achieve – developing and investing in high-quality, clean energy.
Continuing with this theme, we asked Isabel about her approach to investor relations. She told us:
"We inform investors regularly with clear and honest updates. We also like to publish quarterly reports to keep everyone in the loop about what is going on within the business".
Conclusion:
The prospects for Future Earth Energy Ltd look promising, as the first wave of projects are nearing financial close and getting ready for construction. Although it may be speculative to forecast success, it is clear from speaking with Isabel that she truly is an expert in her field, with years of knowledge and experience helping her to progress her career from academia into owning and running her own business.
At the time of writing, we are fundraising for another set of exciting companies in the Sustainable Tech space: DRENL and Dynamic Flow – do check them out!
We were inspired by Isabel's attitude and pioneering spirit and found the interview a fascinating one. We look forward to continuing our "Entrepreneur Insights" series and hope to see you next time!
If you liked this article and want to be up-to-date with all the latest information, please sign up on the Shadow Foundr platform.