Last week we talked about how right now, could be the best time in recent memory for investment opportunities into innovative start-ups. Crisis-induced innovation has accelerated our world considerably and paved the way for a golden era of start-up opportunities. But which sectors will be the big winners post-pandemic?
The major areas of growth that are attracting the largest investment currently and most probably for the foreseeable future, include healthcare (health monitoring and treatment), early risk assessment and analysis technology, services, data monitoring and analysis (big data and AI), learning, payments, communications, digital and virtual/remote entertainment, self-service models, flexible local manufacturing and scalable 3-D printing, robotic and automated services.
The current 4th Industrial (Technology) Revolution of digitisation has accelerated rapidly. Enterprise software will likely emerge as a big winner due to low leverage ratios, as will resilient, asset-light business models with strong recurring revenues.
Software start-ups have historically saved huge costs by having a single headquarters. Now, those businesses have expanded swiftly into the wider market without the need for a larger physical presence or the regulatory hurdles commonly seen by sectors of historical dominance.
Those enterprises that embody a SaaS business model benefit from more consistent and upfront cash flow to invest into growth, which has proved to be vital in crises. Low overheads and no-nonsense revenue streams will insulate SaaS businesses from the sharp drop in demand ensured by other sectors.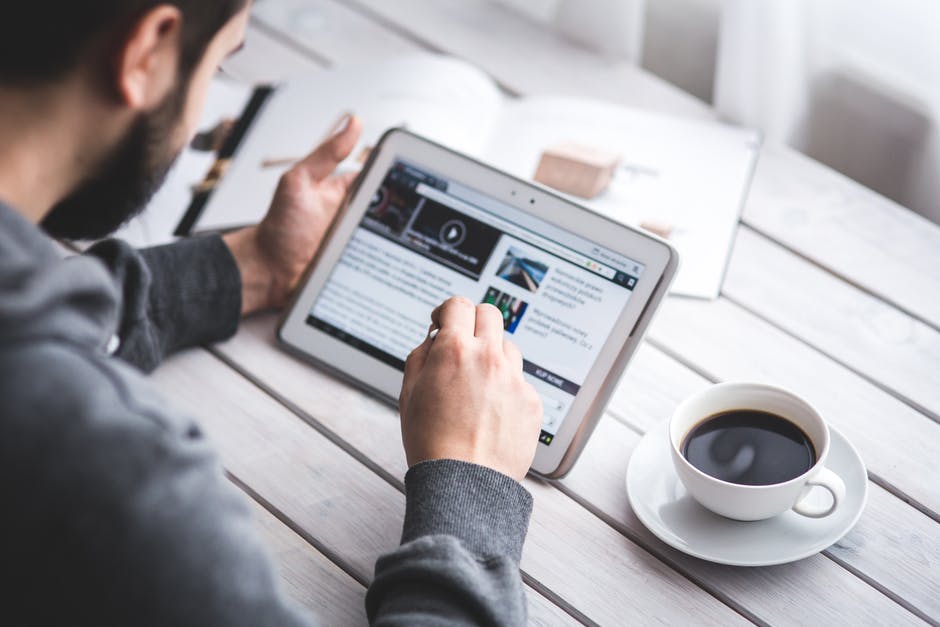 The crisis is testing the application of artificial intelligence in an increasing proportion of sectors. AI is already reinventing the way that we invent, such as its important role in drug discovery and medical diagnosis.
Cyber-crime has surged and will continue to surge, especially as immature technologies are being rushed into service. Virtual reality tools will flourish, both for business and entertainment (e.g. VR tours of properties for homebuyers and interior design).
Technology has now more than ever before, become most important in facilitating social connections, remote learning and entertainment. The capability to function remotely will have the highest proportion of positively impacted businesses. Some examples of these tech driven areas are VoIP, EdTech, eHealth and Digital security.
A surge in alternative schooling methods is taking place and will continue to do so. The improvements in technology can allow teachers to interact with students in virtual classroom environments. Other examples include AI remote teaching and cross-border language learning.
Underpinning all of this is our concern for the environment. We are seeing more focus on investment opportunities with an environmental slant, as the markets, government and society become more sensitive to companies "doing the wrong thing".
We are noticing an even larger increase in the development and use of renewable energy, clean tech and sustainable technologies. As a result of COVID-19, we have already observed a dramatic drop in the carbon footprint and clean air in major cities around the world such as in the UK.
And despite a recent drop off in investment in electric vehicles, this could change. If air pollution is shown to be a contributory factor in COVID-19 deaths, we could see renewed efforts to remove polluting vehicles and other contributors to air pollution. Sentiment against public transport may also encourage more consumers to purchase cars, thereby accelerating electric car adoption and the need to bolster infrastructure.
Our ageing population is also providing many investment opportunities. There is already much talk about the damaging effect on the mental health of society, arising from isolation; solutions to combat mental illness and boredom will emerge.
The biotech and pharmaceutical sectors have gathered greater interest as healthcare systems across the world have shown weakness. Examples of this are shortages in key equipment such as PPE, ventilators, and sanitary products within Europe.
The fight against COVID-19 has created opportunities for start-ups in the biotech and pharmaceutical sectors to assist with the research phase of the response and our ability to live with the virus moving forward. We believe these sectors will continue to receive large amounts of investment in the coming year.
Interestingly, we are also seeing the broader adoption of digital currencies and Blockchain technology. If history repeats itself, we could see a failure of indebted banks and corporates that would reinvigorate a move to transparent digital currencies or tokens. Is this the driving factor behind the surge in the price of Bitcoin?
As the world struggles with vaccine nationalism and globalism as we know it comes under threat, we will see shifts in practices to reinforce companies' resilience at the expense of efficiency. This could see a move away from 'just-in-time' manufacturing and see examples of lesser amounts of stockpiling and redundant capacity.
Food security concerns will prompt increased interest in AgTech companies seeking investment – potentially including home hydroponics, vertical farming and the like. UK food security is threatened by supply chain disruption exacerbated from previous disasters and plagues. In the short-term this may lead to price-rises, which will particularly impact poorer families and vulnerable individuals; in the longer-term this could lead to a change in national strategy for local produce focused on self-sufficiency.
A rapid reconfiguration of supply chains is underway, as well as permanent pivoting of business models (e.g. food wholesalers and restaurants shifting to home delivery).
The trend towards online shopping has hugely accelerated and is unlikely to revert, which will further impact high streets and potentially result in other investment opportunities, as small business owners will be looking to start other ventures.
And as globalisation is tested in the coming years and countries take measures to become more self-sufficient, a real opportunity exists for platforms to maintain a presence and gain access to global markets through technology.
Despite the despair of the last 18 months, there is much to look forward to and many exciting investment opportunities emerging, in a wide array of sectors. We are at what will be a very seminal juncture in our world's history – a time to come out from under the rocks, seize the moment and take advantage of a plethora of new investment opportunities.